Gunner 1422625 Frank Percy Warner, 115 Field Regt., Royal Artillery was killed when his jeep overturned and he suffered head injuries while on exercise in England. He died on Thursday, 18th January 1940, age 36.
He was the husband of Annie Warner, of Milton. His parents were Thomas John and Elizabeth Warner who coincidentally lived in Milton, Kent which is where he was brought up.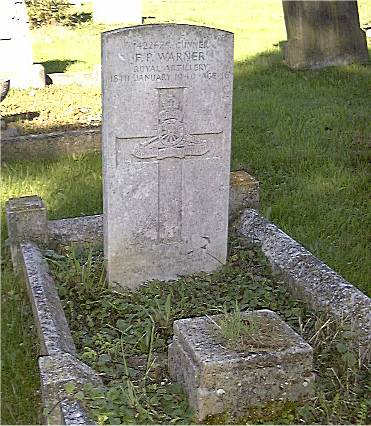 He is buried in Milton Cemetery. You can find his grave towards the hedge on the left hand side of the old part of the cemetery.
Information on the way Gnr Warner died and where his parents lived from his great nephew. All other details are taken from the Commonwealth War Graves Commission online register. You can see the record by clicking here.