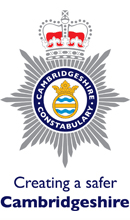 Contact the police on their non-emergency number* 101 in all cases other than when:
A life is in danger
A serious offence is in progress
A suspect is at the scene
An alleged offender is identified at any location
There is an imminent likelihood of violence/damage to persons or property
There is a serious road traffic collision
IN THESE CASES DIAL 999 THEIR EMERGENCY NUMBER
Your Local Police
We are part of the Histon area for policing purposes and you can find details of the officers involved here on the Cambridgeshire Police web site.
E-Cops
The police run an e-mail newsletter scheme on a beat by beat basis which keeps you informed of local crime information, community news and policing activities in your neighbourhood. You can register online to receive it.
Police Enhanced Access Line
The police also have a dedicated phone number they called the Police Enhanced Access Line or PEAL for people with communication difficulties. It is available 24 hours a day for non-emergency calls for anyone who has a communication difficulty.
Those wanting to use the system must register first to ensure their details are already in the system. They will then be given the dedicated number which allow them to contact specially trained call taker.
The scheme can be used for all non-emergency calls. In the event of an emergency people should always call 999.
For more information about the scheme contact the police service centre on 101 or visit the force website.
* Calls to 101 (from both landlines and mobiles) cost 15 pence per call no matter what time of day you call, or how long you are on the phone. If you are in Cambridgeshire you may prefer to use 01480 456111 which is charged at geographic rates and may be free if you have a call plan.