Creative Movements' Summer Workshops in Milton were a great success (see attached photo from Charlie and the Chocolate Factory) and they are holding an extended range of regular classes from 17th September. Full details can be found in their entry in the village directory.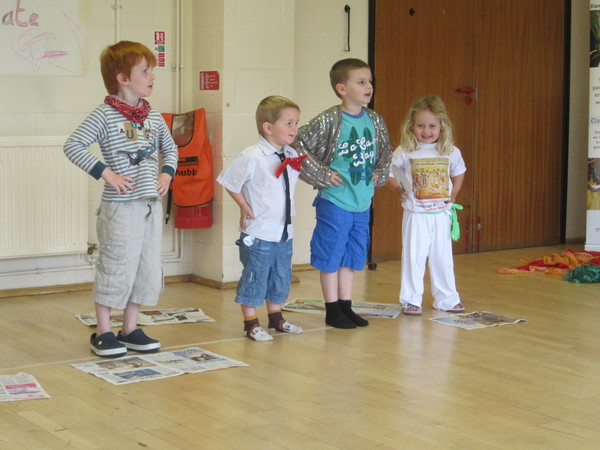 They are also holding a launch party on Sunday, 15th September at Colours of Dance Studios on Histon Road. The party is a great opportunity for children to come and have a fun day trying out the classes, making new friends, doing craft activities and playing games while parents find out more (or put their feet up with a coffee in the reception area). The theme for the party is "The Enchanted Forest" so fancy dress is very much encouraged (fairies, lions, dragons, birds or anything you like).
10am-11am for ages 4 and under
11am-1pm for ages 4-8 years
Entrance to the party is £3 per child (4 and under) and £5 per child (4-8 years) included with the cost is party food and juice, art work to take home, face-painting and dance and storytelling sessions.
Please let Michelle know if you would like to book a free trial or come along on 15th September so they can plan for the correct numbers. Friends are welcome so spread the word!
Michelle Coates
Creative Movements Cambridge
07837 844759
michelle@creativemovements.co.uk